Thank you for Supporting Us
Mosaic Support Services would like to take a moment to showcase our sponsors and supporters. Mosaic Support Services is grateful for the support our partners, sponsors and community grants provide, and without them we could not continue to deliver high quality, creative and innovative services to people with disabilities.
Annual Fundraising Gala 2018
 Harcourts Northern Suburbs
Thank you to Peter Shacklady and Harcourts Signature for the kind donation of a TV for the Adults Respite unit.
Generous gifts from donors and businesses provide the financial and moral support needed to continue to provide high quality services and support to people with disabilities.
Thank you Peter and Harcourts
The Mosaic Festival of Arts 2016
Masquerade Ball 2016
Mel Lukianenko- Ignite Project Services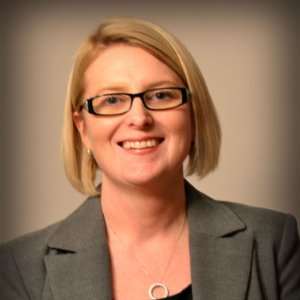 Mel was referred to us by Mike Larkin (one of Mosaic's Board members) to give us some advice on our Client Management System contract. Mel provided us with her time in dissecting the contract and rollout plan and helped us to follow up on areas that we needed changed.
Mel's business provides IT project management support to large businesses in Tasmania.
Mel would not accept payment for her great work saying that she really just wanted to support the great work that Mosaic does in the community.
Thank you for all of your support Mel
 The Royal Hobart Regatta
Mosaic Support Services would like to thank the Royal Hobart Regatta for the donation of the meat for our Jump-A-Thon Fundraiser.
The donation of the meat meant that we were able to raise even more money for our programs.
Thank you
Eastside Activity Centre
Thank you to Eastside Activity Centre for being the major sponsor of our 2016 Jump-A-Thon fundraiser.
Eastside donated the use of their centre and staff. It is greatly thanks to you that we were able to raise well above our target for this event.
Banjos Bakery Café
Thank you to Banjos Bakery Café for your Support.
Banjos did not hesitate to support us with our fundraising events for 2016.
We are so grateful for your support.
Sharp's Metal Spray Coatings & Fabrications
The generous donation of materials from Sharps Metal Fabrication meat the world to a Mosaic My Home client Nathan as he finally has what he needs to assist him to cope with his day to day environment.
We all have different ways of dealing with our day to day lives and when we work with children and adults with disabilities we need to be creative in our approach to what works for them. Some people require a specific focus on sensory based activities and for Nathan his new piece of equipment is something he has been waiting a long time for.
It was amazing to see Nathan's face when he was able to access a swing that assists him to feel calm and relaxed in the comfort of his own home.
Thank you once again to Ian Lobley, Michael Sharp  and Sharps Metal Fabrication
The Veteran Car Club of Tasmania- RON LEEK Charity Car Show
Mosaic Support Services would like to give a huge Thank you to the Veteran Car Club of Tasmania.
The club selected us as one of two organisations to donate the funds raised at the RON LEEK Charity Car Show that was held on Sunday the 7th of February.
These Funds will be used to improve the lives of people with disabilities at Mosaic Support Services.
We are so grateful  that we were chosen for this great event
Konnect – Moonah Store
Mosaic Support Services would like to thank James Lynch and the Konnect Moonah store.
Konnect has made a kind donation of hardware and materials. These items will be used in the "Time in the Shed" program at our Mornington venue.
Generous gifts from donors and businesses provide the financial and moral support needed to continue to provide high quality services and support to people with disabilities.
Thank you James and Konnect
RACT
Mosaic Support Services would like to thank RACT for all of the ongoing support that they have given to our organisation.
We greatly appreciate all that RACT do for us and as a not- for profit every little bit of help makes a big difference.
Thank you RACT.
Mosaic Support Services Annual Fundraiser 2015
Phil Kimber
Both STAR Tasmania and Cosmos Inc are very grateful for all the work that Phil Kimber, Partner at Butler, McIntyre & Butler did for both entities in reviewing the optimal legal structure for the merged entity and preparing all the resolutions and actions required for the Board's of both entities.
Phil provided his time and expertise on a voluntary basis and made himself available whenever requested to answer further questions that arose over that period.
Thank you Phil! Your contribution is very much appreciated by all.
Community Support Levy – Equipment Grant – 2015
STAR  has just been successful with their application for a grant under the 2104-2015 Community Support Levy Charitable Organisations Grants Program. Community Support Levy funds are made available through the grants program for not-for profit organisations to provide equipment, projects and activities that maximise the well being of our community. The proposed project was for Equipment purchase and upgrade and we received $6142.00 for 4 new change tables to be used across Respite, The School Holiday Program and Lucinda Villa.
Mosaic Support Services Annual Quiz Night 2014
Thank You
Thankyou to all of the supporters of the Mosaic Support Services Annual Quiz Night who helped make the fantastic night possible 2014 Supporters
Gaye James
Metro Hobart- 2014
Thank You Metro
We are very excited to announce that Metro have provided a generous donation after their  Hobart employee group held a charity BBQ. Metro's  donation came at a perfect time, as we are getting ready to hold our annual quiz fundraiser on the 9th August and we will be able to put this donation towards the artistic and creative projects we have identified across our programs. This financial support goes directly to the STAR programs and assists us to be able to provide innovative, meaningful and quality support options to a range of individuals with disabilities across Southern Tasmania.
Thank you to all of the Metro employees who gave of their time to attend the BBQ and support STAR to assist people to "Live a Brighter Life"
Commonwealth Bank Grant –  2014
"The STAR Mobile Learning Program"
STAR was successful in their application for a Community Grant in 2014. We were awarded a Community Grant of $6,474.00 for the "STAR Mobile Learning Program" for all our young people across the STAR programs.
Community Support Levy – Equipment Grant – 2014
STAR was a successful applicant for funding through the 2013-2014 CSL Charitable Organisations Grant Program. STAR  was successful in applying for a 2013-2014 Community Support Levy Equipment Purchase grant. Funding of $1 354.55 (plus GST) was approved for the purchase of an LED TV, entertainment cabinet and Blu-Ray player for Respite.
Cosmos also recognises with warm gratitude the generous support of our partners in 2013-2014:
The Tasmanian Museum and Art Gallery
Hobart City Council
The Hutchins School
New Town High School
Calvary Health Care Tasmania
911 Bottleshops (Vantage Group)
The New Town Green Store
Tasmanian Community Fund
Southern Support School
Tasmanians with Disabilities
The Moonah Arts Centre
The School of Journalism, Media and Communications, UTAS
Cosmos 2014Sponsors:
The Shutt Family
Dymocks Bookstore
The Hobart Stocking Shop
Jenerick
Kathmandu
Mother Goose Baby Shop
True Colors Florist
Rockpool
Ken & Sue Baldock
Brett Silver
Betty North
 Cosmos 2014 Donors:
All our donors, including everyone who responded to our Rosny Garden Appeal.
The Honda Foundation – 2013
STAR received $2940.00 for the purchase of a defibrillator for use across the Respite centre. This is an essential piece of equipment which is highly beneficial for a number of clients who access the centre.
Calvary Community Council Grants – 2013
Nutrition Pilot Project
STAR received $4800.00 to commence a pilot nutrition project at one of our Accommodation options. This was extremely successful and STAR have decided to roll out the program across other sites.
Tasmanian Community Fund – 2013/2014
"Tasmanian Community Fund Grant buys four more beds for Respite Centre". STAR was successful in grant round 27 for the Bed replacement project. STAR set a goal in 2013 to seek funding to replace all of the old specialised beds being used in the Children and Adult Respite Centres in Lutana. A total of $59,500 was required to replace all of the 13 beds in both units. As reported previously, STAR raised approximately $8,000 through their Annual Corporate Quiz Night and this was followed by a very generous donation from the Lions Club of $20,000. With STAR's contribution of $15,000, this was enough to purchase 9 beds. We are now very pleased to report that an application to the Tasmanian Community Fund has been successful in securing $16,500 needed to purchase the 4 remaining beds required. The Tasmanian Community Fund Board passed on their congratulations to STAR  on successfully raising the funds to replace the beds and commented that 'It was a great effort and the Fund was very pleased to be able to help. The (Tasmanian Community Fund) Board is sure this project will provide long term benefits for the Tasmanian community'. All of the families and clients that use the Respite Centre, as well as all the employees at STAR would like to express their heartfelt gratitude to the Tasmanian Community Fund for responding to the request and helping STAR continue to provide high quality services to people with disabilities. The beds have arrived.
Corporate Quiz sponsors and supporters 2013
Major Sponsors Lions Club (Tasmania & Australia branch) Quiz Supporters 2013
STAR would also like to thank Charles Holmes                               Elise Roberts                               Clemenger Tasmania (Tony Hart)   Samantha Twigg Thank you to Hobart City Council for allowing us the opportunity to participate in the International Day of People with Disability Fun day in November and for supporting us to be part of the Taste of Tasmania 'Kids in The Park' in December 2014. We look forward to continuing our relationship with you into 2015.